The Sisterhood of Saint Walburga
"You can never go wrong with drunken angels."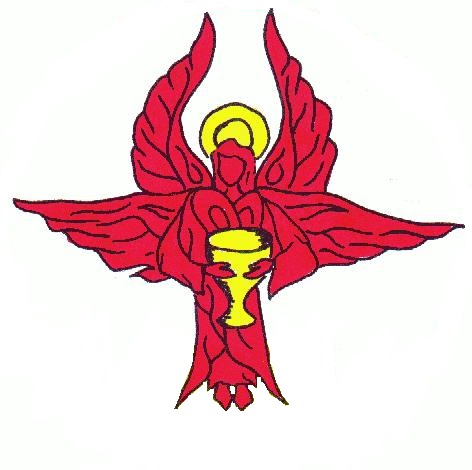 Welcome to the modest halls of Saint Walburga, our Lady against coughs, famine, plague, storms, dog bites, rabies and idiots. Her feast days are February 25th and May 1st-with Walpurgisnacht on the eve of April 30th.

The Sisters of Saint Walburga are women (or reasonable approximations) who engage in drinking and heraldry (consecutive, or concurrent). Our emblem is a red seraph, haloed in gold, holding a golden goblet.
---
Documents Prepared by the Sisters
---
Walburgansiana
---
Hosted by: An Aspiring Luddite
---
Update: 1 October 2012, add Evreux article
Update: 28 August 2012, add Clermont link
Update: 27 August 2012, add Bialystok and French Names articles
Update: 16 August 2012, add Parish of St-Pol article
Update: 12 October 2013, add 15th Century Chancery article
Update: 14 May 2014, add Aleid of Holland, Parisian Names, and Commenting articles
Update: 17 June 2019, add Highland Names from West Aberdeenshire article